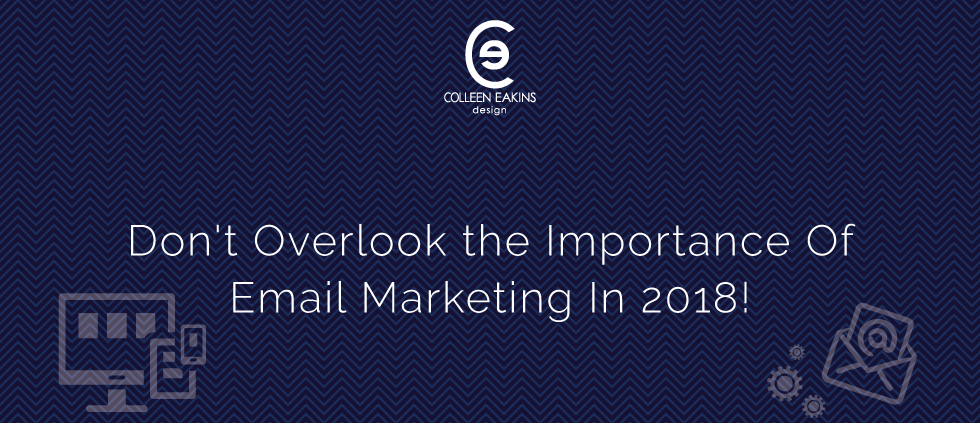 As a small or medium-sized business, having effective and affordable marketing campaigns is your secret weapon for increasing sales and profits.
One of the most potent marketing mechanisms that business owners can use to tap into their customer base is Email.
While you might think that Email marketing isn't useful, the truth is quite the opposite. Currently, there are over 1 Billion Gmail users worldwide, with predictions that this could catapult to over 3 billion users by the year 2020
Looking forward to 2018, here are some Email marketing tips to help you improve your metrics, conversions, and sales.
Refine Your Mailing List
If you have been collecting Email addresses from a variety of sources such as newsletter opt-ins, website signups, recent customers, or offline signups, it's worth taking the time to segment these lists. By doing so, you can incorporate very targeted Email messages (campaigns) to increase engagement with 'stale' clients and active customers
Have a Defined "Call To Action" In Every Message
Sending out an Email message without giving recipients a clear "Call To Action," also know as a CTA, is ineffectual for you and the person who gets the message. After all, if you don't know what action you want the recipient to take when they open the mail, how would they?
Depending on the objective of your message, there are several goals you can consider. These goals might include responding to a digital offer, requesting more information on a product or service, or downloading marketing assets. If you are making a sales offer, you might consider giving recipients a promo code and a link to your ecommerce website or direct checkout to take advantage of the deal.
Other objectives include sending visitors to blog posts or encouraging them to interact with you on major social media platforms.
Regardless of what CTA you choose, just be sure that you offer something for your Email readers to take your desired action.
Don't Forget to Personalize!
Email personalization is something that doesn't cost extra and can significantly improve the metrics and results you get from your campaign
By merely adding a recipient's name in the subject field or the Email opening, you can increase the engagement – and ideally – the results you get from the communication
Send From a Legitimate Email Address
Think about the Email messages you get when you check your Inbox. How interested are you when you get a message that originates from a "no reply" Email address? The answer is probably 'not very.' The same idea applies when you send to your Email list.
As a best practice, don't send emails from a "no-reply" email account. By offering a legitimate reply-to Email address, if potential customers have a question, all they need to do is reply to the message to contact a representative immediately.
Try Sending On Different Days and Times
Have you ever felt like there is a pattern to your Email sending schedule? Perhaps you send every Tuesday at 12:30 PM? It's no secret that the middle of the week is when most businesses send their Email, so you – along with everyone else – is trying to capture the attention of readers. Instead, try posting on a Monday, a Friday, or even a Saturday.
Before mailing to your entire list, always be sure to send a test message to yourself first. Double check that all of your links are formatted correctly to avoid missed opportunities from bad links.
You might find you get exceptional results just by trying a different approach.
Undeliverables Are Unavoidable
When evaluating the results from your Email marketing campaigns, there is always going to be some amount of natural churn and shrinkage on your list. People's tastes, needs, and interests are constantly changing. It's natural for some people to unsubscribe. They could have moved away from the area or no longer want to get offers from you. Perhaps they aren't interested in the services or products any longer.
Other types of undeliverable Emails include sending to inboxes that are full or getting sent to a suspended or non-existent Email address.
While none of these situations are ideal, they are part of the Email marketing game. To keep your sender reputation in high regards, follow best practices to suppress and manage undeliverable and unsubscribed Email.
Choose A Compelling Subject Line
There is an art to writing compelling Email subject lines. You want to use this part of your Email copy to capture the attention of readers and compel them to open the Email to find out more.
You want these topic lines to be honest and straightforward, without sounding – or being – clickbait. While clickbait titles might be excellent for getting people to open, if they find a discrepancy between the subject line and the body of the message, this negatively affects your click-through rates and probably your business reputation.
To get the best result, craft a message that is personalized and to the point. Always be sure to read subject lines out loud before you send it. Does it read OK? Would it make you want to click and open it?
When you vary the times and days that you Email, you're opening up the chance that you'll connect with someone who is interested in what you have to offer and takes advantage of it.
Consistency Matters
The most critical thing to keep in mind is that Email is a dynamic way to build trust and rapport with new, existing, and potential clients.
By maintaining your Email list and contacting them with relevant offers, your clients know that you are still out there providing products and services if they need them.
Additionally, by Emailing regularly, you keep your company or brand fresh in the mind of the people who are interested the most.
The best part is that you don't even need to wait until 2018 to start implementing these best practices to fine-tune and extract more value from your engaged Email lists.
https://colleeneakins.com/wp-content/uploads/2017/11/email-feature.png
480
980
Heather McLaughlin
https://colleeneakins.com/wp-content/uploads/2015/05/ced-logo-web.png
Heather McLaughlin
2017-12-19 12:15:29
2017-11-30 16:01:50
Don't Overlook the Importance Of Email Marketing In 2018!